DC Universe Online Switch Version Will Be At SDCC 2019
2019-07-18 01:26:11

In a press release, Daybreak Games announced that they will be bringing DC Universe Onlinefor Nintendo Switch to show off at this week's San Diego Comic-Con 2019 running July 17-21.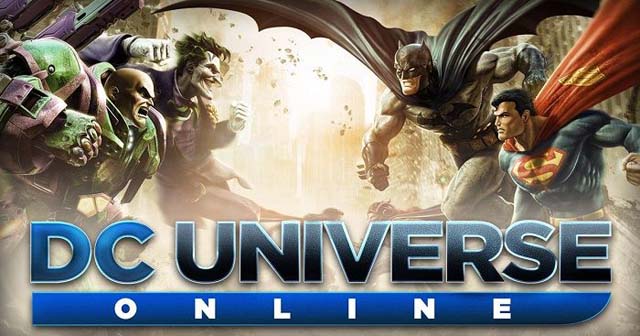 DC Universe Online will have its first hands-on for fans in the Batcave, part of The Batman Experience Powered by AT&T, an interactive exhibit at The Comic Con Museum in Balboa Park. The game will be available to play throughout the exhibit celebrating Batman's 80th anniversary Thursday, July 18 through Sunday, July 21. No badge is necessary to go check out the demo, which is pretty sweet, but it will probably be long lines just like the main convention.
San Diego Comic-Con attendees will also be able to experience daily live presentations at 11 a.m. at the DC/WB booth (#4545) Thursday, July 18 through Sunday, July 21 led by SJ Mueller, Creative Director of DC Universe Online and Leah Bowers, Executive Producer of DC Universe Online. See below for full details:
WHERE:
The Comic-Con Museum
Balboa Park
2131 Pan America Plaza
San Diego, CA 92101
San Diego Comic-Con
San Diego Convention Center
111 W. Harbor Dr.
San Diego, CA 92101
WHEN:
The Batman Experience Powered by AT&T
Thursday - Saturday 9:30 a.m. - 7 p.m.; Sunday 9:30 a.m. - 5 p.m.
Live Game Presentations and Surprise Announcements at DC/WB Booth #4545
11 a.m. daily Thursday, July 18 - Sunday, July 21
DUUO is popular MMO game where players are allowed to create a hero — or villain — from a deep set of costume and super-power options, and then sending them on adventures in DC Comics' Gotham City, Metropolis, and elsewhere, interacting with the publisher's greatest and most familiar super-characters. More than 300 from DC's stable appear in the game.
DUUO is currently available for PS4, Xbox One, and PC and will come to Switch this summer. The official release date haven't been confirmed yet. According to a CBR interview,the Switch version only has a few small changes when compared to other consoles, and notably doesn't include cross-platform play, but all of the usual content will be present and playable on the Switch.
For more news and guides on DCUO, stay tuned with mmoam.com, a professional online in-game currency store for Cheap DC Universe Online Credits.
---
---